Martijn Houbrechts
Veterinarian and practice manager
After working in Bussum for several years and gaining much experience in both internal medicine and surgery, I now have the opportunity to work wherever I live, in the beautiful Jordaan area!
High quality customized care and a heart for both humans and animals are the reasons why I am happy to work in this practice. Therefore, my goal is always to provide the same care to your pets that I provide to my own ragdolls.
Since 2023, I had the opportunity to take over practice management, so I now fulfill that role in addition to my role as a veterinarian.
Annette Boonstra
Veterinarian
From an early age, I knew what I wanted to be when I grew up: veterinarian. And I succeeded, since 1998, I have been a veterinarian in companion animals. After years of experience in various practices, followed by a job at Hill's pet food, I started in 2006 in the heart of Jordaan! A move that I am still very happy about and proud of what we accomplished as a team! A beautiful veterinary clinic where caring for our beloved companion is the focus, and a friendly atmosphere and our warm animal love is our driving force.
At home I have 2 bipeds running around, Melle and Annelieke and 3 quadrupeds Bella and Minouche ( 2 cat sisters) and a dog Roosje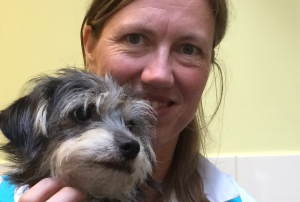 Welmoet de Graaf
Paraveterinary
I am Welmoet de Graaf. I have been working as an assistant in this practice since February 2016. I like the peace, commitment, attention to people and animals and find it very important. The variety in work, the nice colleagues, the contact with owners and their animals and also the special experiences I gain, make me enjoy coming to the Jordan with great pleasure.

Sophie Schagen
Paraveterinary
My name is Sophie Schagen. I live in Amsterdam.
I am happy to have been able to turn my passion into my profession. I have been working in this practice since September 2016 and it gives me a lot of opportunities to expand my knowledge.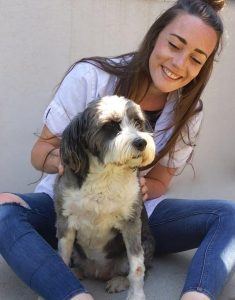 Henne Duijsings
Veterinary Assistant